Welcome to Majestic Hotel
Placed just outside Milan, specifically in San Giuliano Milanese, rapresents the
perfect solution for those who travel for work o pleasure
, housing nearby Milan avoiding confusion and city traffic.
Majestic Hotel has a
strategic location
, at only 900 mt form the most important center of the highways of Milan South. Quickly it´s possible to reach the city center,
linate´s airport, highways A1 Milan – Bologna
.
Closer to Majestic Hotel, specifically in
San Donato Milanese
, there are severals relief companies from poil, insurance and automobilistic area as
Eni group, Agip, Snam Projects, Bmw Italy, Sky Italia, Unipol Sai e many more
.
Leading is the nearness to two of the most important ospital specialized in cardiology of the entire region,
San Donato Milanese Policlinic and Monzino Cardiologic Center
, while
I.E.O. European Oncologic Institute
it´s about 15 minutes by car.
Functionality, Comfort, Courtesy and Accessibility make it the ideal choice
.
Milan´s Idroscalo, Near Milan-linate Airport, Originally Built As A Stopover For Seaplanes, Now Became Recreational And Sports Field. A Small ..

Special Offer Valid During All The Week-ends 2021 (friday - Saturday And Sunday) For Stays During All The Week-ends Of 2021 Except During ..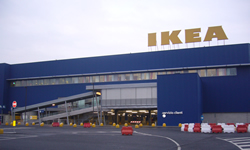 Do Not Hesitate To Contact Us For Availability And Best Rate...
Artigiano In Fiera In Milan Is The International Event That For Over Twenty Years Has Valued The Craftsman And His The Products. The One ..